Lovely video review of my 'PWL From The Factory Floor' book by Espen Kraft posted yesterday on YouTube (see below). I'm delighted to announce that I have a some new signed 'limited' stock of the book as it is now out of print and some silly pricing has appeared on Amazon recently (hundreds of pounds!)... So please go to the SHOP page for UK, EU, Australasia and ROW pricing and combination deals with my new book 'Pop Music Production'.




---


Some heavy, but delightful reading for those that can access this new book. My contribution is Chapter 20 'Desktop Production and Commerciality'. It's a privilege to have contributed a chapter to this book along with so many academics that I respect. Thanks to the editors, Simon Zagorski-Thomas and Andrew Bourbon. Click here for details
---
R.I.P. Tom Watkins who managed Ian Curnow and me for over three years in the 1990s, steering us to tremendous production success with acts like East 17. I'll always have fond memories of the time that Tom spent with us in our P&E Music production suite within Strongroom Studios. He spent a lot of time in the studio with us because fundamentally he was a creative soul, and whilst his fierce reputation was to control all aspects of his acts' careers, and some pretty 'massive' marketing overspends, he knew how to work with a creative team like Ian and myself. He co-wrote, as a top-liner, most of the Deuce songs (uncredited).

This East 17 song 'It's Alright', was a crucial stop-gap for the band between albums 1 and 2. Tom spent many hours driving Ian and me to make this epic production - hence the dramatic piano introduction that explodes into the broken down intro chorus. In my view it's probably the best production we achieved for East 17 and it paved the way for the 'OTT' orchestral production the following year on 'Stay Another Day'. I think every great Pop Production team needs a brilliant team-leader and Tom Watkins was that for us. The music he has influenced will live on!


East 17 | It's Alright
---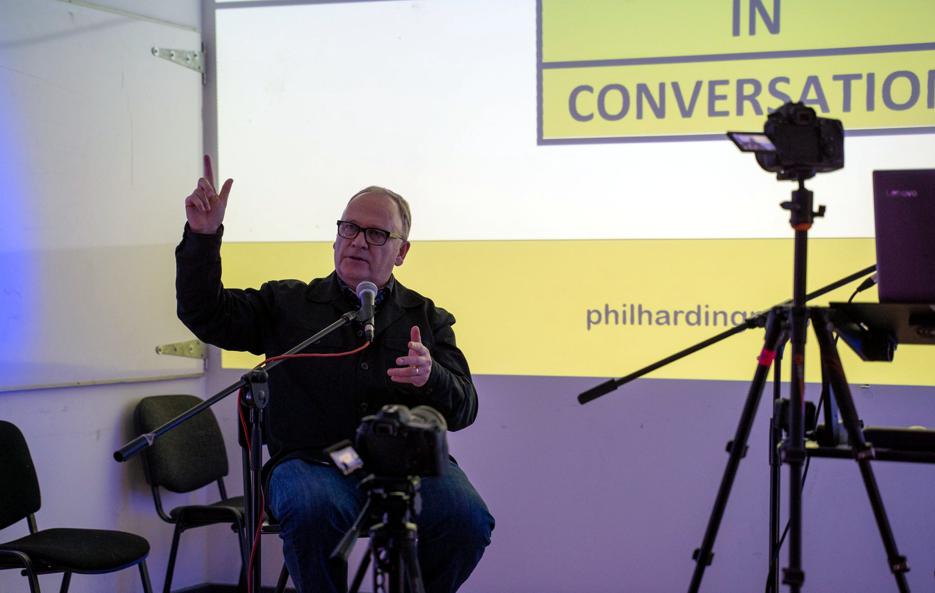 The event in Dublin on 6 March was a big success, with a large number of questions put to Phil by the audience. A big thank you to the organisers. We may be able to post some video footage soon. Phil was also interviewed by HotPress.com ahead of the event. Click here for the article
---
---
Phil's TV interview on Ireland's 'The 6 O'Clock Show' ahead of his 'In Conversation With' evening in Dublin on 6th March.
---

Phil is touring the UK throughout early 2020 to promote the new book. Members of the public are welcome...
14 January - dBs Music Campus, Plymouth
21 January - York St. John University
30 January - Winchester University
5 February - Huddersfield University
6 February - Leeds Beckett University
12 February - LIPA (Liverpool)
13 February - UCLAN (Preston)
25 February - University of Kent (Chatham)
27 February - UWS, Glasgow
27 February - AES Scotland Meeting, Glasgow Hub
28 February - Glasgow Cali University
02 March - University of Hull
06 March - Sound Training College, Dublin
09 March - ARU (Cambridge)
TBC - University of Kent (Chatham)
TBC - BIMM, London
---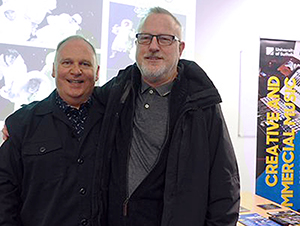 Phil Harding and Ian Curnow photographed together at the first of a series of book launch events for Phil Harding's new book 'Pop Music Production', out now.
---